Vaccine Development for STDS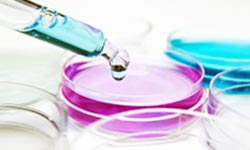 Submit Abstract
Register Now
The consistent use of condoms will reduce the risk of contracting and spreading HPV infections. The HPV2 and HPV4 vaccines (e.g., Gardasil, Cervarix) are recommended for the immunization of both males and females.
The Advisory Committee on Immunization Practices (ACIP) recommends either vaccine for routine use in females ages 11 or 12 years. Ideally, the vaccination should be given before a girl or woman has become sexually active because it does not protect against existing HPV infections. The current HPV vaccine does not protect against all potentially cancer-causing types of HPV. Therefore, all women—even those who have been vaccinated against HPV—should have regular Pap tests.
The CDC recommends the HPV vaccine for all males ages 11 to 12 and those to age 21 who have not had all three doses of the vaccine. It is also recommended for gay, bisexual, and men who have sex with men. Men through age 26 who are immunocompromised, including HIV positive, who have not had all three doses may also benefit. The vaccine is most effective when given to younger males. The vaccine has been proven to prevent genital warts and anal cancers in males and may help to prevent cancers of the oropharynx and penis (ACIP, 2014).
Additionally, HPV vaccination can be paid for by the U.S. Vaccines for Children Program. This federal program covers the cost of recommended vaccinations for children through the age of 18 years if they are Medicaid-eligible, uninsured, underinsured for vaccinations, Native American, or Alaskan Native.
Tracking the Epidemic by AIDS Diagnoses and by HIV Test Results
Related Conference of
Vaccine Development for STDS
Vaccine Development for STDS
Conference Speakers
Recommended
Sessions
Related
Journals
Are you
interested

in