Theme: Prognosis of STD and Infectious Diseases
STD Asia Pacific 2020
The exciting and innovative program brought together national and international experts to promote the exchange of the latest clinical practices and cutting edge research in STD and Infectious Diseases. State-of-the-Art lectures, free communication sessions and clinical and scientific educational symposia, were appreciated by the attendees. With this enthusiastic support of our Organizing Committee and Editorial Board Member, we are overwhelmed to announce 9th Asia Pacific STD and Infectious Diseases Congress (STD Asia Pacific 2020) as a continuum of our previous successful conference. STD Asia Pacific 2020 will be held in Tokyo, Japan during November 05-06, 2020. The conference will focus on "Prognosis of STD and Infectious Diseases".
The field of Infectious Diseases and STD (Sexually Transmitted Diseases) is growing rapidly and its development is making tremendous impacts in medical sciences and pharmaceuticals. The importance and significance can be gauged by the fact that it has made huge advancements over the course of time and is continuing to influence various sectors.
Why to attend?
STD Asia Pacific 2020 highlights the theme "Prognosis of STD and Infectious Diseases" Which focus on the latest advancements in prevention and treatment cure of various Sexually transmitted diseases which are occurring from one person to another during sexual contact.
STD Asia Pacific 2020 provides two days robust discussions on methods and strategies related to diagnosis, prevention and management of Sexually transmitted diseases and Infectious diseases as well as explore new ideas and concepts on a global scale. This two day event provides a perfect platform for leading scientists, researchers, scholars, practitioners, health care experts, treatment providers, equipment and diagnostic tools manufacturers/vendors, to gain knowledge about the latest advancements in clinical research and health diagnostics within the respective field and also encourages new innovations, research ideas around the globe.
Other Reasons:
World Class Speakers and Fresh New Talent from across the Globe in Health Industry
Packed Schedule: Workshops, Multi-track Conference, Expo area and more...
To educate yourself on the diagnosis and treatment of STD and Infectious diseases.
To enhance your ability to treat the growing number of patients affected by these diseases.
To network with your fellow primary care clinicians.
To empower yourself to fill the void created by the national shortage of participants.
STD Asia Pacific 2020
Opportunity to attend the presentations delivered by eminent scientists from all over the world
Selected contributions will be published in following ConferenceSeries Ltd Journal
· Journal of AIDS & Clinical Research
· Journal of HIV & Retro Virus
· Journal of Primary & Acquired Immunodeficiency Research
· Journal of Antivirals and Antiretrovirals
· Journal of Infectious Diseases & Therapy
More recently, several countries in Asia have documented large reductions in common STIs. Thailand measured a 95% drop in common curable STIs during the 1990s following introduction of the 100% condom use programme implemented by STI clinic staff working with sex work establishments. The largest increase in reported STD cases between 2014 to 2015 occurred in P&S syphilis (19 percent), followed by gonorrhea (13 percent) and chlamydia (6 percent). AIDS is among the leading causes of death in present-day Sub-Saharan Africa. The highest rates are found in Asia and Africa and lower rates are in the Americas and Europe.
According to the WHO, there are 340 million new cases of syphilis, gonorrhea, chlamydiasis and trichomoniasis in the 15–49 age group. HPV infections constitute 5,00,000 cases/year of which 80% are reportedly from developing countries. Every year, around 300,000 cervical cancer deaths are registered due to HPV. The same data show approximately 1,370,000 deaths by acquired immune deficiency syndrome (AIDS) worldwide in the countries reporting data (notably, the United States and China are not included in the reported data) (WHO, 2015b). According to the American Social Health Organization, one out of four teens in the United States becomes infected with an STD each year. Number of new Infectious Diseases cases in US
Number of new tuberculosis cases: 9,582
Number of new salmonella cases: 50,634
Number of new Lyme disease cases: 36,307
Number of new meningococcal disease cases: 556
• Number of visits to physician offices for infectious and parasitic diseases: 20.2 million
•Number of hospital outpatient department visits for infectious and parasitic diseases: 3.9 million
Why Japan?
STDs are definitely as common in Japan as in any other modern industrial society. In Japan, one of the world's wealthiest societies, awareness of the risks posed by the disease is almost non-existent among many young people, and yet their sexual behavior is increasingly risky. Condom use in Japanese society is low. HIV is still relatively uncommon in Japan, but the incidence is slowly increasing. While HIV infection rates in Japan remain officially low at around 6,000, experts fear the real total could be higher, and will get a lot worse unless attitudes begin to change to a disease many Japanese believe only foreigners can catch. According to the Shinjuku-based National Institute of Infectious Diseases, reported cases of this ancient scourge of mankind appear to be making a comeback. While 831 cases were reported in 2008, the number declined to 621 in 2010. By the end of October this year, the count was up to 2,037—up from 1,670 for all of 2014. Infectious diseases kill more people worldwide than any other single cause. Between October and December of last year, 257 new cases of HIV infection were reported to the ministry, of whom 241 were Japanese and 16 foreign nationals. Of these, for 216 the source of infection was in Japan, as opposed to 10 overseas. (Sources for the other 31 were uncertain.) Broken down by age segment, the hardest-hit group was those ages 30-39, with 94 cases, followed by 83 cases for ages 20-29, and 59 cases for ages 40-49.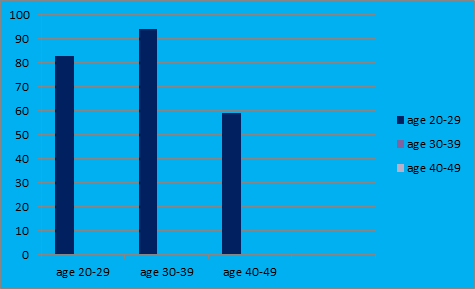 Japan works to address the three major infectious diseases of HIV/AIDS, tuberculosis, and malaria through the Global Fund to Fight AIDS, Tuberculosis and Malaria (the Global Fund), and thus far has contributed US$1.29 billion to the Global Fund. In addition, Japan carries out efforts to promote organic collaboration with its bilateral support in order to ensure that countermeasures for the three major infectious diseases are implemented effectively in developing countries that are supported by the Global Fund. For HIV/AIDS countermeasures, Japan raises awareness to prevent new infections and disseminates voluntary counseling and testing services. AAR Japan conducts HIV/AIDS-related operations in Lusaka, the capital of Zambia, and its suburbs, where people have been seriously affected by the disease.
JAPANetwork is a great website based in Nagoya set up by volunteers throughout Japan to increase HIV/AIDS awareness.
Major Associations in Japan
Association for Aid and Relief, Japan
Japanese Association for Infectious Diseases
Japan Medical Association
Juvenile Products Manufacturers Association (JPMA)
SciDev.Net
Japan International Cooperation Agency (JICA)
International Association for Medical Assistance to Travelers
Products Manufacturing Companies for Infectious Diseases and STD in Japan
Shigematsu Co., Ltd
Shionogi
ViroQuest
ViiV Healthcare Ltd.
Otsuka Pharmaceutical
Alfresa Holdings Corporation
Mogi Pharmaceutical Co., Ltd.
Alfresa Pharma Corporation
Wakunaga Pharmaceutical
ARKRAY
Oncolys BioPharma
BioReliance (SAFC)
IDAC Theranostics
Mochida Pharmaceutical
Nippon Kayaku
Counseling and Support Services in Japan:
TELL (Tokyo English Life Line)
Gifu AIDS Support (Telephone Counseling and Support Group in Gifu)
Japan HIV Center (Telephone Counseling and Support Group in Nagoya)
JaNP+ (Network for People with HIV/AIDS in Japan)
Life AIDS Project (Social Support for PLWHA)
HEARTY NETWORK (Gay HIV+ Support Group)
To share your views and research, please click here to register for the Conference.
To Collaborate Scientific Professionals around the World
Special Issues
All accepted abstracts will be published in respective Our International Journals.
Abstracts will be provided with Digital Object Identifier by